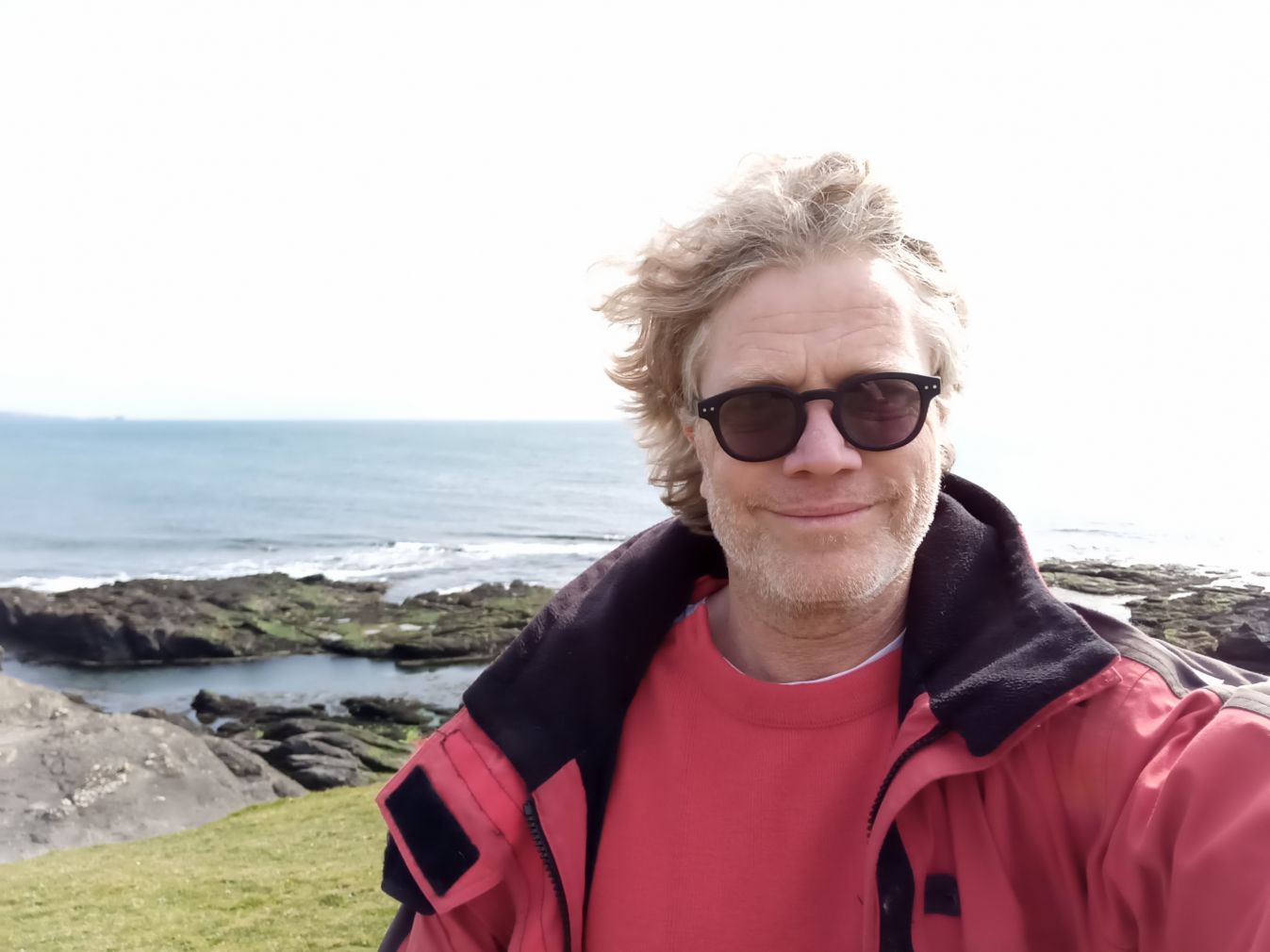 In our regular feature in Business 365 magazine, authors from different walks of Manx life offer a personal perspective on #MyBiosphere. This month, Jeroen Wats writes:
I remember the first time I arrived on the Isle of Man. It was just for one day on a rainy, foggy, day in November 2019. Not the most inspiring weather, yet I loved the Island instantly. The wildlife, the nature, the space and freedom and the people.
In the plane, on the way back, I decided to move here. That was not an easy task as Covid had a grip on the world and the Island closed its borders.
Now living here for more than two years I absolutely love the Island. Living in a UNESCO Biosphere is the daily energy source for my work in sustainable innovations.
Every morning, even very, very early in the summer, I watch the sun come up and witness the birth of a brand-new day. Powered by a warm flask of coffee and my dog running around freely on Langness Peninsula and hear the seagulls, the current of the sea and noise of the seals…
I couldn't find a better way to start the day.
At weekends, depending on the tides, I truly love the north of the Island. Walking from Andreas to Jurby over the beach. There I walk, often for three hours, with a back pack with sandwiches, coffee and a bottle of water for my dog who runs for hours and swims in the sea.
It is without any doubt a privilege to live in a Biosphere and therefore I contribute to keeping this place the magical place as it is today. Organisations such as PlasticBusters, Beach Buddies and Manx Wildlife Trust are doing very important work and on my walks I always save space in my back pack to pick up (rare) trash.
This UNESCO Biosphere offers an enormous variety of landscapes, views and sceneries. From landscapes, colours, sea views and wildlife. It is in our nature to protect what we love, and, loving the Island, I am proud that our company ExoTechnologies, is a partner of the UNESCO Biosphere Isle of Man.
As I am a strong believer of sharing knowledge to our next generation. I have been humbled and grateful for giving the opportunity to give lectures at several yacht clubs on the Island and at King William's College about sustainability, ecological threats and future sustainable and circular developments.
The UNESCO Biosphere Isle of Man is of great importance to the future to the Isle of Man. A status which is truly unique, being the only entire nation Biosphere, as well.
And from that perspective, our little Island, located in the middle of the Irish Sea, can serve as an inspiration for the world, something I share regularly on my social media platforms as Facebook, Instagram and LinkedIn.
I can say from the heart that, after living in five other countries before, the Isle of Man feels like home. And I am very grateful to live here and being able to contribute where I can to keep this Island as special as it is.
ExoTechnologies CEO Shane Mugan said the company can have a huge impact on recreational and workboat boatbuilding by providing a green alternative to fibreglass-built boats, most of which end up in landfill. 'We think this new M-Class craft is one of the best on the market for performance, safety and innovation. It has state-of-the-art Raymarine electronics and a top speed of 50 knots. The boat is ideal for families with its capacity for up to eight people and an operating range of 400 nautical miles.'
This latest venture into the leisure market represents another landmark for Ultimate Boats following a £7 million investment in research and development by their parent company ExoTechnologies.